Setting the standard for securely sharing medical data within the healthcare industry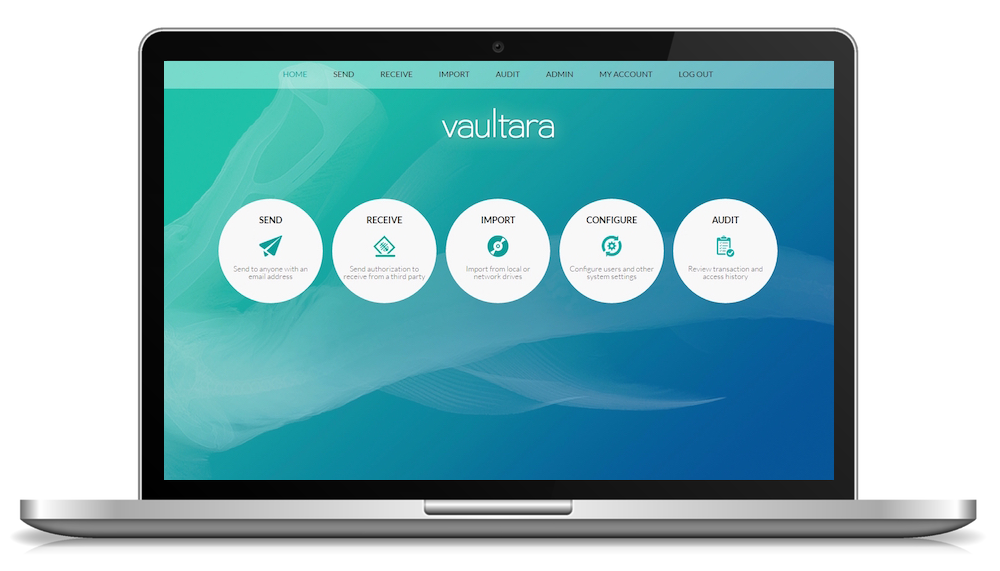 Rapid exchange of medical data enhances patient care
View a live demo today!
Send
Offer seamless patient transfers by moving studies instantly to the destination facility.
Sender can anonymize the imaging data and set an expiration date for the transaction.
Recipients can access or download studies according to your specifications.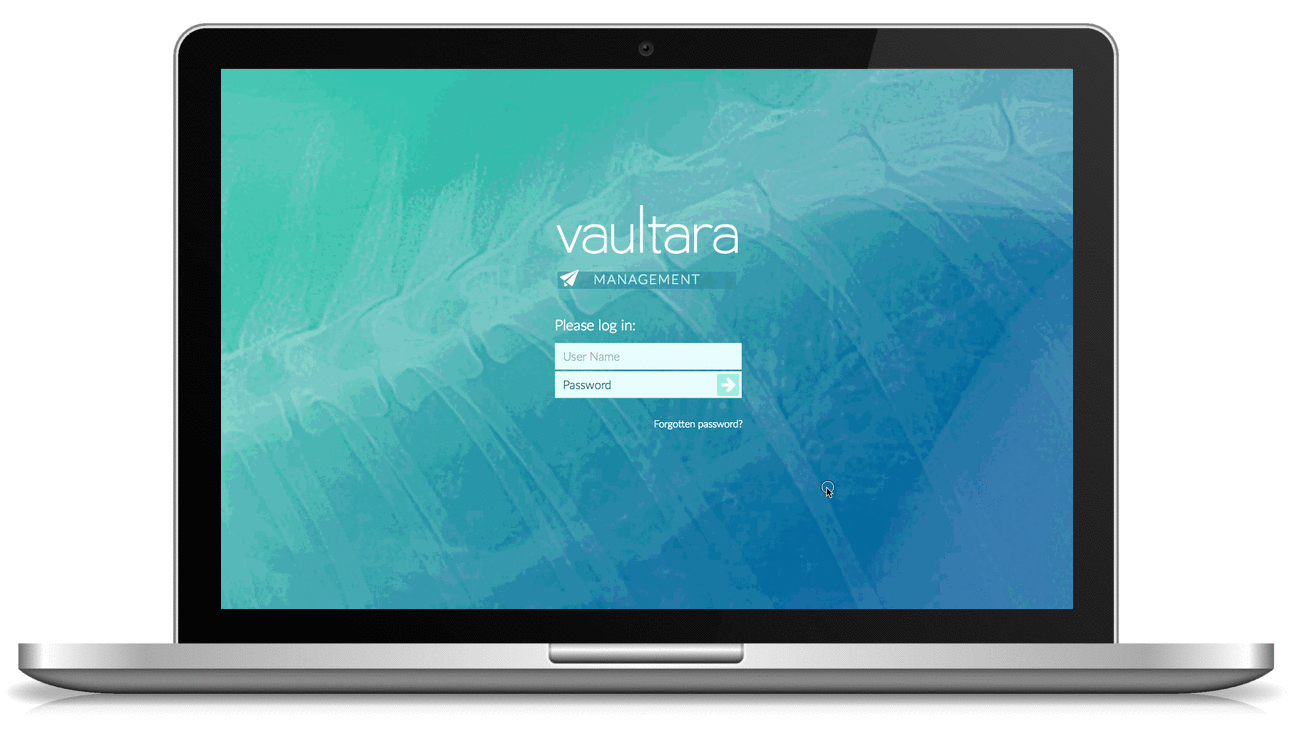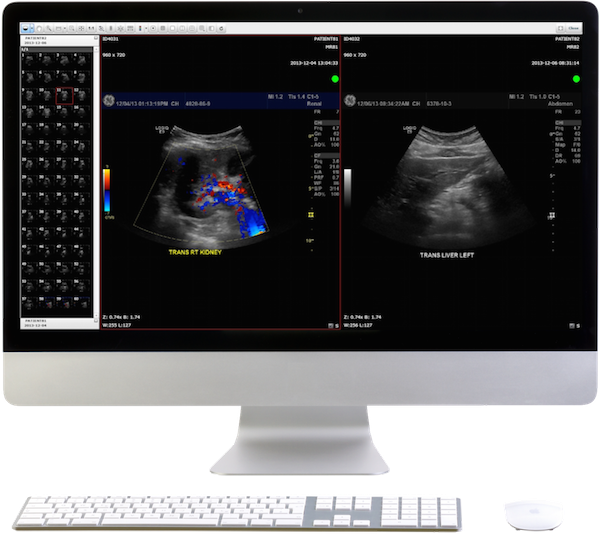 Receive
Collect imaging data from outside facilities for collaboration.
Review priors before seeing a patient to offer a higher standard of care.
Reduce redundant imaging.
View images from any location or device with Vaultara's HTML5 viewer
Schedule a demo to see for yourself!
Import
Quickly ingest medical images from CDs, DVDs, or USB drives.
Change patient demographics to easily associate images with existing PACS or VNA records.
Select desired destination for images.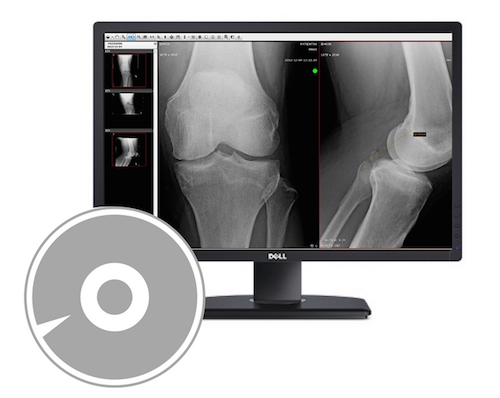 Eliminate the inefficiencies of disc-based sharing and improve outcomes by providing secure and immediate access to medical images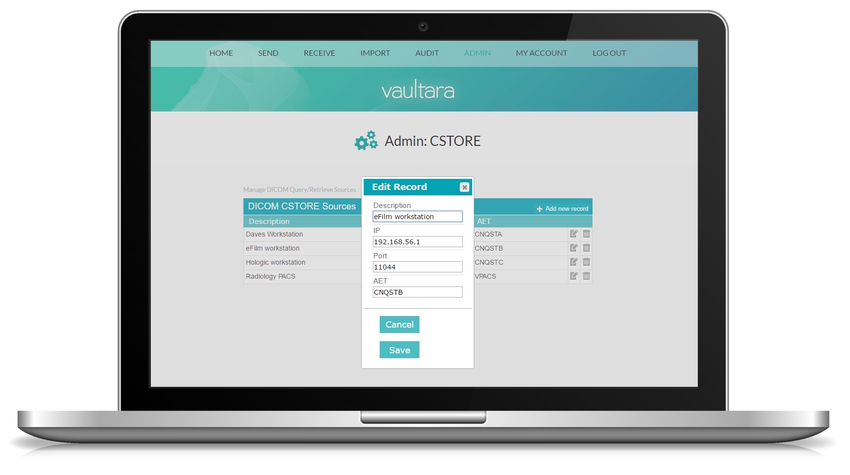 Configure
Completely customizable to suit your needs.
Administrators set specific user privileges for a clean user interface and intuitive workflow.
Establish expiration timeframes and password requirements.
Enjoy a meaningful, effective and configurable image sharing solution that is easy to use and deploy
Audit
HIPAA-compliant tracking of all transmissions whether sent or received.
Quickly produce audit reports for set time periods.
User-defined access to audit trails.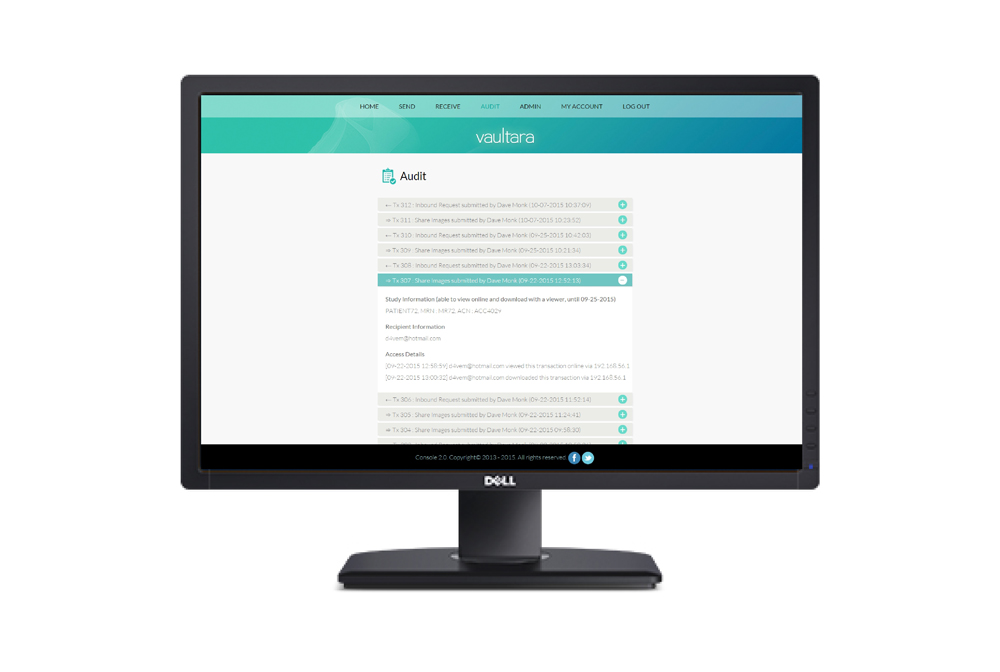 Personalized cost analysis - Disc vs. Image Sharing
See if you can save money, and streamline operations!