No IT downtime
Implementing a new product or workflow can be a real nightmare, but because Vaultara's image sharing solution is easy to deploy, IT headaches and downtime due to product failure are things of the past.
Using your existing infrastructure allows you to be up and running in no time, with no strain on IT resources or budget. As soon as you're deployed, you'll be able to send a record from your office desktop, a tablet in the ICU, or your cell phone on the road. The recipient can then view the images any time, from any device.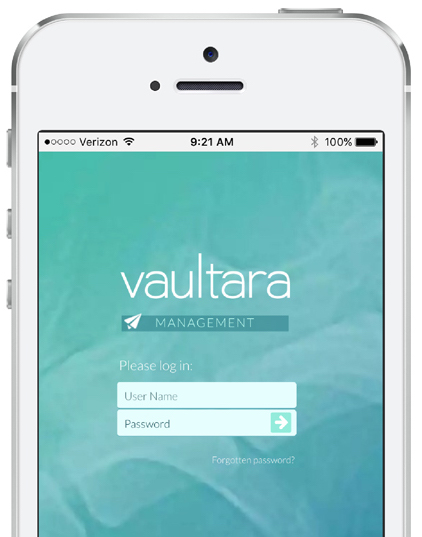 Easy to deploy, easy to use, and easy to oversee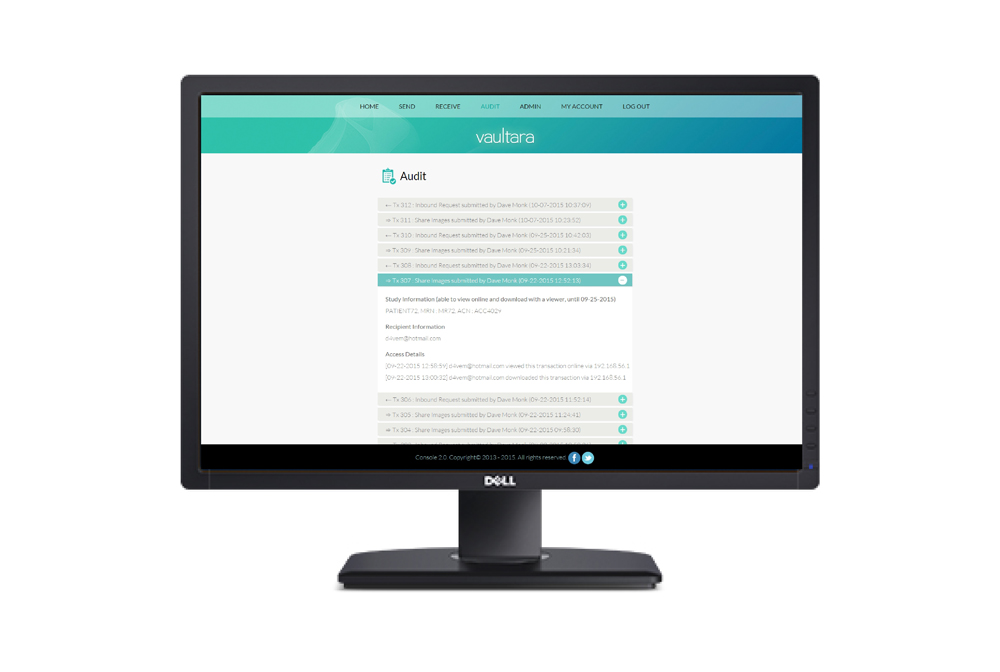 No cloud vulnerabilities
Why not use the cloud? The short answer: we at Vaultara have taken the stance that medical data is too vital – and the stakes of loss or breach too high – to rely on a cloud solution for image sharing. To protect your organization from this kind of vulnerability, we suggest keeping sensitive patient information under your control and guarded by your existing security systems and firewalls.
For this reason, we've developed a self-hosted software that will minimize risk for our customers, both in terms of security and financial commitment.
Given the rapid expansion in electronic health record deployment since 2012, as well as the expected increase in cloud-based services provided by vendors...the frequency and scope of electronic health care data breaches are likely to increase.

Vincent Liu, MD, MS

, Kaiser Permanente Division of Research, Oakland, California
By the numbers
Healthcare data is amongst the most coveted by hackers and breaches are becoming more and more prevalent. From 2010 to 2013, covered entities (organizations regulated by HIPAA) reported 949 breaches, each involving at least 500 individuals, which affected a total of 29.1 million records.
Data breaches by category
0
Unauthorized access or disclosure
0
Loss or improper disposal
Flex-Pricing
The additional security measures often required to fortify the safety of your data in the cloud can negate the initially appealing price of a web-based solution. There may also be a per-use charge for studies over an allotted amount, so your costs can increase significantly with heavy use.
Since Vaultara doesn't require moving your data to a server outside your facility, you can share as many studies as you need to, without worrying about any overage charges. Our Flex-Pricing allows you to choose how you're charged while providing you with an unlimited number of users, recipients, and transactions.
"Typically the cost savings you enjoy in the cloud are correlated with the loss of control. If they're doing a bespoke model, they probably can't offer you the same level of savings."

Joseph Pennell

, Mayer Brown
Ready to see the software in action?