It's 2021 and Healthcare Still Has a Data Accessibility Problem

In a world where so much is modernized, healthcare far too often continues to fail patients in the areas of data sharing and accessibility.
Yes it is 2021, but even in this year of turbulence and uncertainty, it's still a near guarantee that when it comes to patients being able to instantaneously access their medical records, it might as well be 1995.
Two weeks ago, my girlfriend woke up in the middle of the night to go to the bathroom and badly banged her pinky toe against the metal bedframe. Screaming in pain, she immediately knew that her toe was broken and upon looking at it myself, I knew too. Later the next day she went to a local urgent care clinic to get an X-ray, and they sent her home with a CD of her X-ray image while also advising that she follow up with a podiatrist to examine the CD and provide subsequent care.
After calling a local podiatrist and getting a quick appointment, it didn't take long for my girlfriend to experience frustration with how painstakingly slow the movement of health data could be. The podiatrist, after looking at the CD in the plastic sleeve, promptly stated that there's nothing he can do since he couldn't view the image. Apparently his office did not have the equipment that was compatible to extract the image.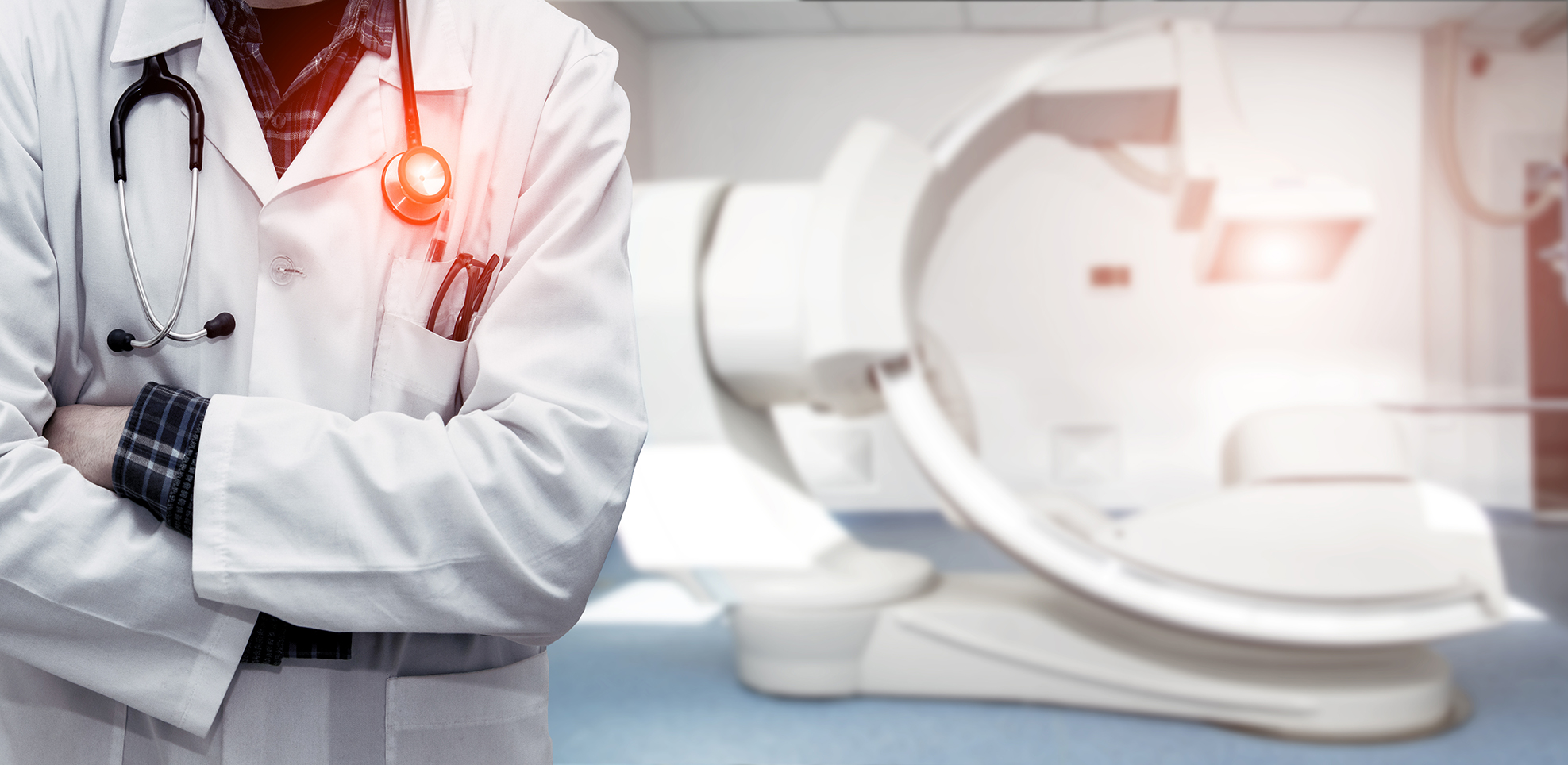 Though annoying, the visit was still salvageable as long as my girlfriend could call the clinic and get the results of her X-ray in another form. Standing inside the podiatrist's office, she called the facility and was told she'd be transferred to the medical records department. From there, she was informed there would be a two-hour wait to speak with someone in that department. After finally getting through to a person, the medical records department said that a copy of the record could be faxed over—but not for 48 hours. Suddenly left with very limited options, my girlfriend hung up with the clinic, got an Uber home and made an appointment with an orthopedist at a major New York City health system.
This story is probably not an uncommon one, but nonetheless is a microcosm of two significant issues that have troubled healthcare forever: patients not being able to access their medical records in a timely fashion, and a lack of agreed-upon standards and business incentives that prevent health data from easily flowing.
One key question stemming from this incident is why are hospitals still using CDs to transfer medical images with patients? There are simply too many things that can go wrong with this approach. First off, even if the CD is delivered to the patient before leaving the office—mind you, in some cases it could take several days for this transaction to happen—it's still up to the patient to keep the disc from being damaged once he or she takes it home. Next, of course, is the question of compatibility since CD burner manufacturers are all different, and if the equipment at the two facilities are not the same, getting the images into the local PACS (picture archiving and communication system) viewer can be quite burdensome, and sometimes not possible.
To be fair, many leading-edge hospitals and health systems have put these archaic processes in the rearview mirror and have transitioned away from using imaging CDs, instead implementing technology platforms that upload images, sending patients a secure link to download it themselves with upload times taking just mere minutes. Indeed, an emerging area of medical imaging access is patient accessibility, said imaging informatics expert Joe Marion, a principal in the Waukesha, Wis.-based Healthcare Integration Strategies who recently wrote a piece on the topic for Healthcare Innovation. Marion further wrote in his article, "Today, with a proliferation of smart devices, and more technically savvy patients, there is a growing need to image-enable the patient. This is further supported by the "Ditch the Disk" initiative that promotes accessing images from the cloud instead of a physical CD."
CNBC also covered the Ditch the Disk effort in a story earlier this year. The initiative's members and advisors include Microsoft Healthcare Chief Architect Josh Mandel and Michael Muelly, a radiologist who recently left Google Cloud, CNBC's Christina Farr reported. Speaking to the progress that's been made, she noted that leading professional radiology societies such as the American College of Radiology and the Radiological Society of North America are involved, along with some medical imaging vendors. Academic hospitals, including Penn Medicine and Stanford, are also engaged, Farr reported, with the motivation to cut down expensive duplicate testing since providers too often have to re-order imaging because they can't get existing images.
Unfortunately, these issues still present themselves far too often, particularly for many smaller institutions that are not yet connected for digital transfer. A recent survey of 1,300 patients from Life Image, a company that specializes in medical image sharing, found that nearly 40 percent of patients are still required to physically travel to pick up CDs if they want access to their medical records and related imaging. What's more, 23 respondents amazingly said they are still given medical images on physical films.
Now let's get to the medical record access issue. After looking at this specific urgent care clinic's website, maybe my girlfriend should consider herself lucky that the faxed copy would have only taken 48 hours. Per the clinic's "request for medical records" part of its website, it could take two months (or more!!!) to even get a response. They write, "Please note that [we] may take up to 60 days from the date the request is received to provide you with a response. In the event [we are] unable to provide you with a response within 60 days of the receipt of your request, [we] will send you with a written notification explaining the reasons for the delay and providing the date by which you will receive a response to your request."
Like with the imaging CDs, the reason this happens is due to an ineffective and outdated system, in addition to not enough accountability on the part of the organizations that hold the data.  Although Health Insurance Portability and Accountability Act (HIPAA) laws have always provided individuals with the right to access their health data, it's still too far too burdensome and lengthy a process for patients.
In a 2018 study, Yale University researchers conducted scripted interviews with the medical records departments of 83 top-ranked U.S. hospitals across 29 states. What they found was "overwhelming inconsistencies in information relayed to patients regarding the personal health information they are allowed to request, as well as the formats and costs of release, both within institutions and across institutions," as well as "considerable noncompliance with state and federal regulations and recommendations with respect to the costs and processing times associated with providing access to medical records."
Specifically, on their record request forms, only about half (53 percent) of the hospitals indicated an option for patients to acquire their full medical record; however, when asked over the telephone, all 83 hospitals stated that they were able to release entire medical records to patients. The researchers also found that 58 percent of the hospitals had costs for releasing the records that were above the federal recommendation of $6.50 for medical records housed electronically, with one hospital charging as much as $541.50 for a 200-page record.
Although long overdue, over the last few years, the federal government has made inroads in ensuring that patients get easier access to their health data. In 2019, the Office for Civil Rights (OCR) announced an initiative to vigorously enforce the rights of patients to receive copies of their medical records promptly and without being overcharged. Last September, OCR announced its first enforcement action and settlement in its Right of Access Initiative. More recently, it settled five more investigations. The largest of the enforcement fines was an $85,000 penalty for Bayfront Health St. Petersburg, a Fla.-based Level II trauma and tertiary care center licensed as a 480-bed hospital with over 550 affiliated physicians. The organization paid the fine to OCR and has adopted a corrective action plan to settle a potential violation in which OCR said that Bayfront failed to provide a mother timely access to records about her unborn child.
In the broader picture, earlier this year the government released sweeping final regulations centered around interoperability and patient access that are sure to shake up the healthcare landscape. The rules put the onus on both providers and health plans, promoting the development of a nationally consistent patient access API (application programming interface) concept, designed to make access to their electronic health records (EHRs) available to all patients through their smartphones.
Many healthcare leaders we've spoken to believe that these regulations bring an unprecedented opportunity to modernize digital health. Put all together, the hope is that a patient-centric health system will put consumers more in charge of their health than ever before while also bending the unsustainable cost curve that has plagued the industry for decades. And the next time my girlfriend—or anyone else—needs quick access to their data, here's hoping the outcome will reflect 2020 more than 1995.